To fight against Covid-19, DX Power is in action
2020-02-10
It seems that in an instant, the world we are familiar with has changed, joy is isolated on the arrival of New Year's eve, the happy reunion was sealed overnight. The sudden epidemic is the prelude to the abrupt end of the Spring Festival and affects the hearts of 1.4 billion people!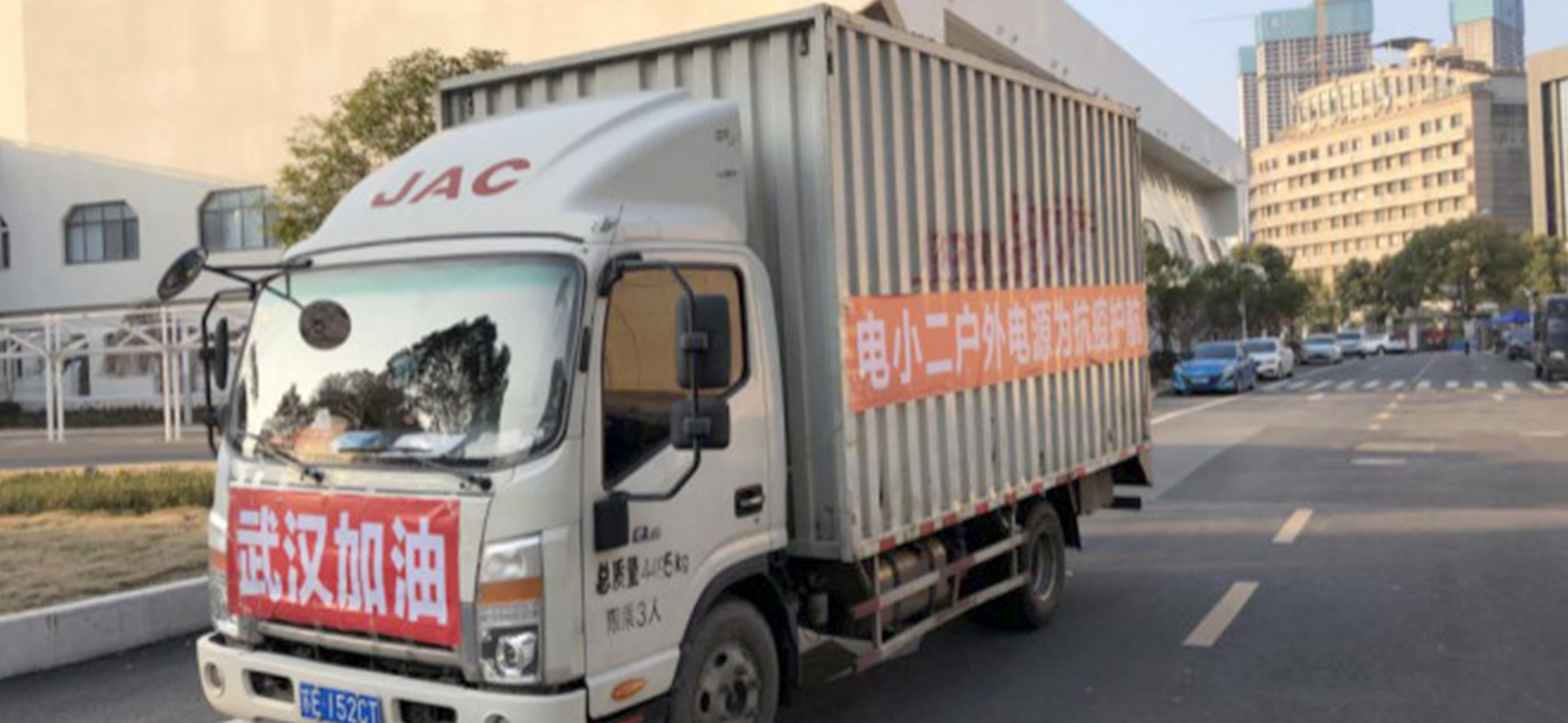 DX Outdoor Power Supply learned on February 7 that Wuchang mobile cabin hospital hospital urgently needs portable energy storage power supply to ensure the operation, so DX power immediately donated outdoor power supply devices to Wuhan. The Warehouse dispatched devices and packed outdoor power supply products
At 17:00 on February 8, the first batch of donated devices was sent to Wuhan overnight;
At February 9, the devices were delivered to Wuchang mobile cabin hospital, which will be put into use in subsequent epidemic prevention and control.
At the moment of the epidemic, we are united as one. I believe we will win this time! DX power will also closely assist in the prevention and control of the epidemic and help Wuhan fight the epidemic. Currently, goods and materials are badly needed. DX power invites you to utilize the resources around you to forward and spread.