DX Power outdoor power supply debuted at Shanghai International RV Show
2021-05-30
More than 100 companies have participated in the exhibition including the industries of RV vehicles, RV accessories, camping gear, road trip, etc., attracting a number of RV enthusiasts. DX Power, the pioneer brand of outdoor power supply, had stood out in the exhibition and has garnered a swathe of fans.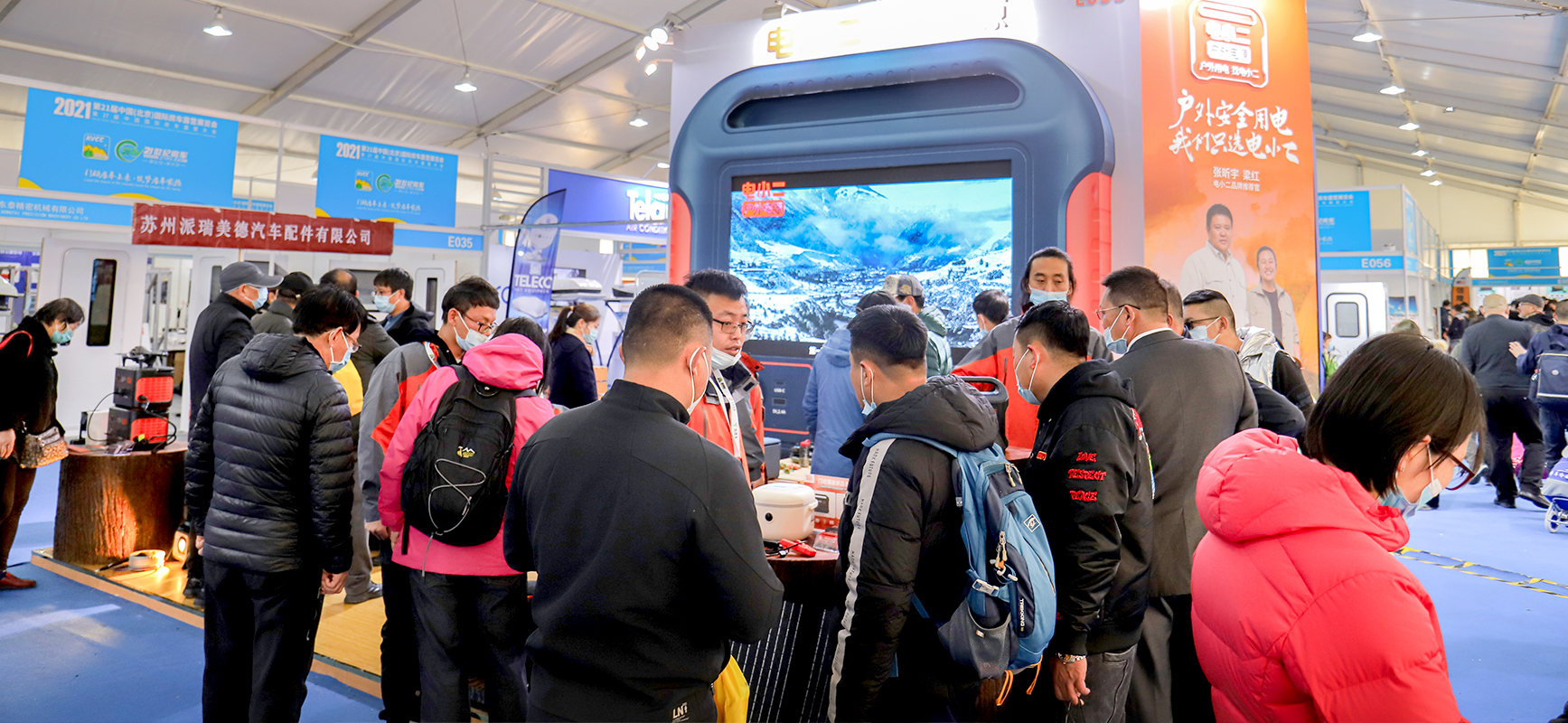 According to the data collected, China's RV penetration has increased to 218,000 units in 2020, with an average annual growth rate at nearly 50%. There are more than 200 domestic RV manufacturers, and the new lifestyle of "Traveling in RVs" is being accepted by an growing number of people. Associated industries with RVs are also booming. RV life represents the pursuit of a free-will lifestyle. However, during the camping trip with RV, the shortage of power supply might cause some problems and inconvenience. In the past use of the traditional external mains supply and power generator, we would find out kinds of drawbacks. For example, during a road trip, the use of electricity would be limited by the amount of camping sites and amenities. It is very hard to get connected with power supply everywhere. Moreover, though the generator is movable, it is large and difficult to carry, and it makes too much noise while generating. It influences the outdoor experience, especially recently, it is difficult to refuel in many areas. Problems would occur when applying the generator into actual use.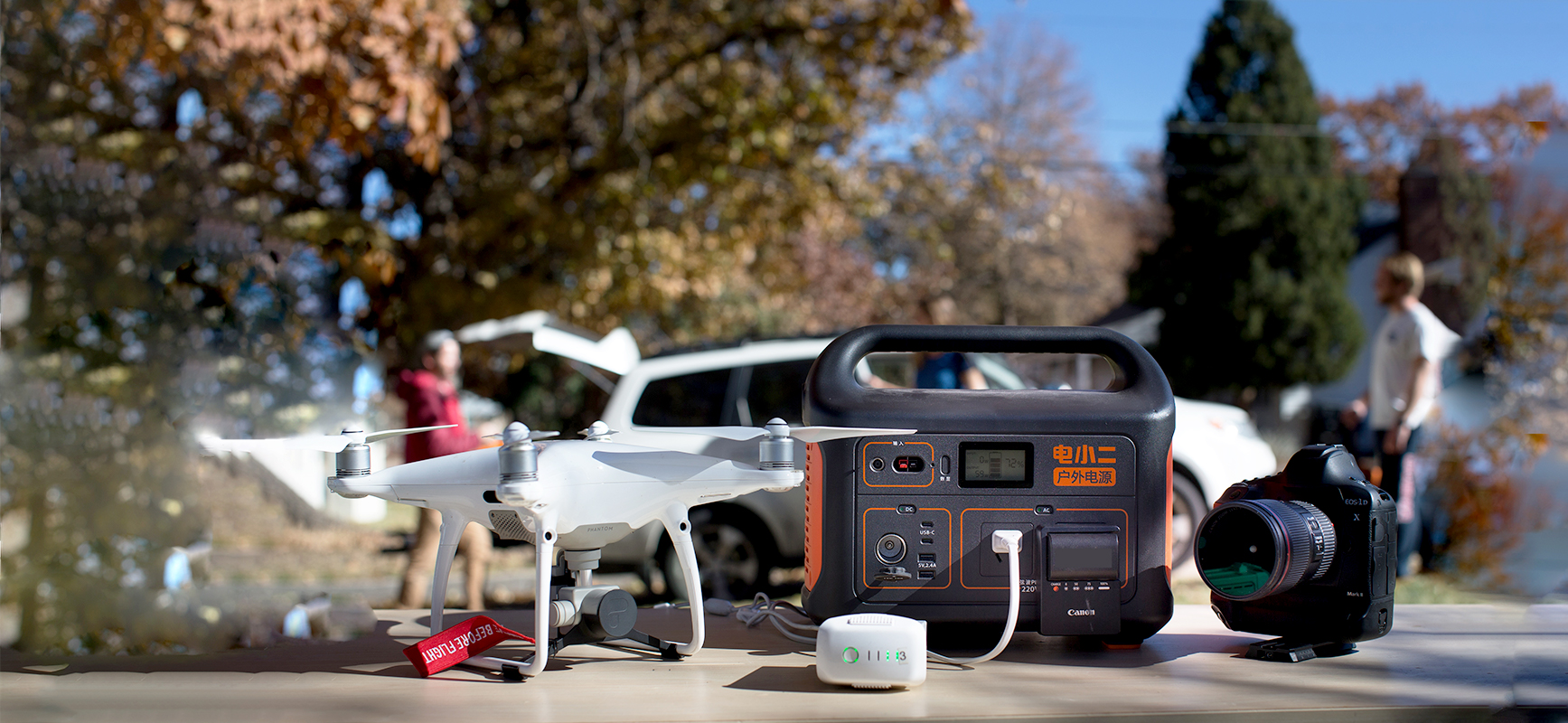 In order to improve the quality for RV road trip and solve the problem of electricity use, outdoor power supply has become the main solution for RV travelers. DX Power outdoor power supply is going to become the "Golden pair" for RV travel.
The portable, large capacity and high-power-output outdoor power supply can support for 220V output voltage with smart heat dissipating function. It can support RV lovers to use various high-power devices outdoors easily. DX Power outdoor power supply can not only provide the power for car lightening and small home appliances, but also supporting drones and projectors, which greatly enhances the experience of RV camping.
It is learned that the power supply commonly used by RV enthusiasts is DX Power 1100Pro, which is highly sought after at the exhibition. Two DX Power 1100Pro can be combined by connecting with a cable and reach the high power of 2200W and large capacity of 2004Wh. It can also support 99% electrical appliances on the market, such as car refrigerators, electric barbecues, kettles, portable air conditioners, air purifiers, etc. During the RV road trip, you can use the DX Power 1100Pro combo to cook and make coffee and iced drink. Then, you can have more various diet options to select.

Mr Wan, the founder of Wan Jia Deng Huo RV Club is a loyal user of DX Power. In his RV experience, he used DV Power Power supply to cook and make tea while camping with other car fans, and also used it to supply his RV for lightening and camera charging. What surprised him the most is that the DX Power power supply had only 10% of electricity deduction after charging the fan of Caravan for a whole night. It has solved the problem that the heating supply is not applicable for RV and what's more, the power consumption is low. It is safe and environment friendly which pushes forward the development of power supply industry.
For the use of outdoor electricity, safety has always been the focus for RV and road trip lovers. The cell core of DX Power power supply is with UL certification and the specification opened to public is real. Besides, the heat dissipating system has smart temperature controlling function which can automatically dissipate heat while temperature changes and then, it can keep still at low temperature. The DX Power power supply is also capable with the function of temperature protection, over-discharge protection, over-current protection, overload protection, short-circuit protection, over-voltage protection, etc. No matter it is indoor or outdoor,there will be no need to worry about the electricity use. In 2019, DX Power had participated in the formulation of "Portable energy storage power source specification", and cooperated with "T-mall" to develop the category of "Outdoor power supply". Besides, DX Power has also invited the Lus, Xinyu Zhang and Hong Liang for brand advocate, promoting a safe and convenient outdoor power using life.
Recently, DX Power has cooperated with"China Green Foundation"for the project of"Greening
the desert" and initiated the charity campaign of"Hug the forest, plant a hope for future". For
the purpose of advocating more people to choose green energy in this campaign, DX Power will
donate a sapling for this project while every unit at DX Power official channel is being sold.
With the potential of RV industry is being tapped, the demand of outdoor power supply is growing. DX Power will provide safe and portable power supply for the development of RV industry, and it would be a good chance for outdoor enthusiasts to upgrade their outdoor gear.
The "618"Pre-Sale deal for DX Power has been started and on June 1st, DX Power has not only launched the new star product" DX Power1800"but also there will be a price deduction for"1100pro" up to 1500 yuan, coming with various discounts and benefits. It is worth giving it a try!